TravelProfessionalNEWS.com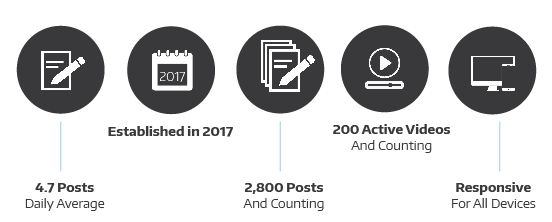 TravelProfessionalNEWS.com isn't just a home for the Travel Professional NEWS Digital Magazine, but a complete stop for all things related to Travel Agents and the Travel Industry. From recent news and happenings to a massive Resource Center for Travel Professionals, TravelProfessionalNEWS.com has become a main focus for many Travel Professionals looking for up-to-date news, information and resources to stay focused and to keep their business growing. 
Articles and Features published in the TravelProfessional NEWSDigital Magazine are additionally cross promoted on the TravelProfessionalNEWS.com site. This cross promotion of your content ensures that readers who prefer a blog style article have the ability to enjoy your information, while also maximizing the search engine visibility of your content on our platforms.
Having your company represented on TravelProfessionalNEWS.com allows for visitors of the site to instantly engage with your product, brand and information. With new content added throughout the day, SEO and traffic to TravelProfessionalNEWS.com continues to increase while becoming a favorite destination for quality Travel Professionals.